LIMITED EDITION! Get ready for those rainy summers with our Water Resistant Anorak made with premium materials. 
100% Nylon
Tighten Toggle at Waist
Interior Water Proof Coating
I love the coat, it's comfortable and light. It feels strong enough to take a strong wind and rain. I love the sound on the coat it makes when it rains.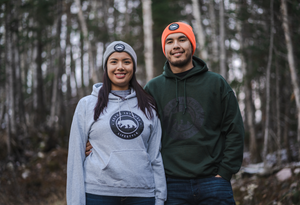 Why eeyou istchee lifestyle
Eeyou Istchee means Indigenous land; A home where our culture, language, and spirituality derive from. Eeyou Istchee Lifestyle aims to enhance the pride amongst other Indigenous people all over the world and to embrace who they are as Indigenous people!
Read More